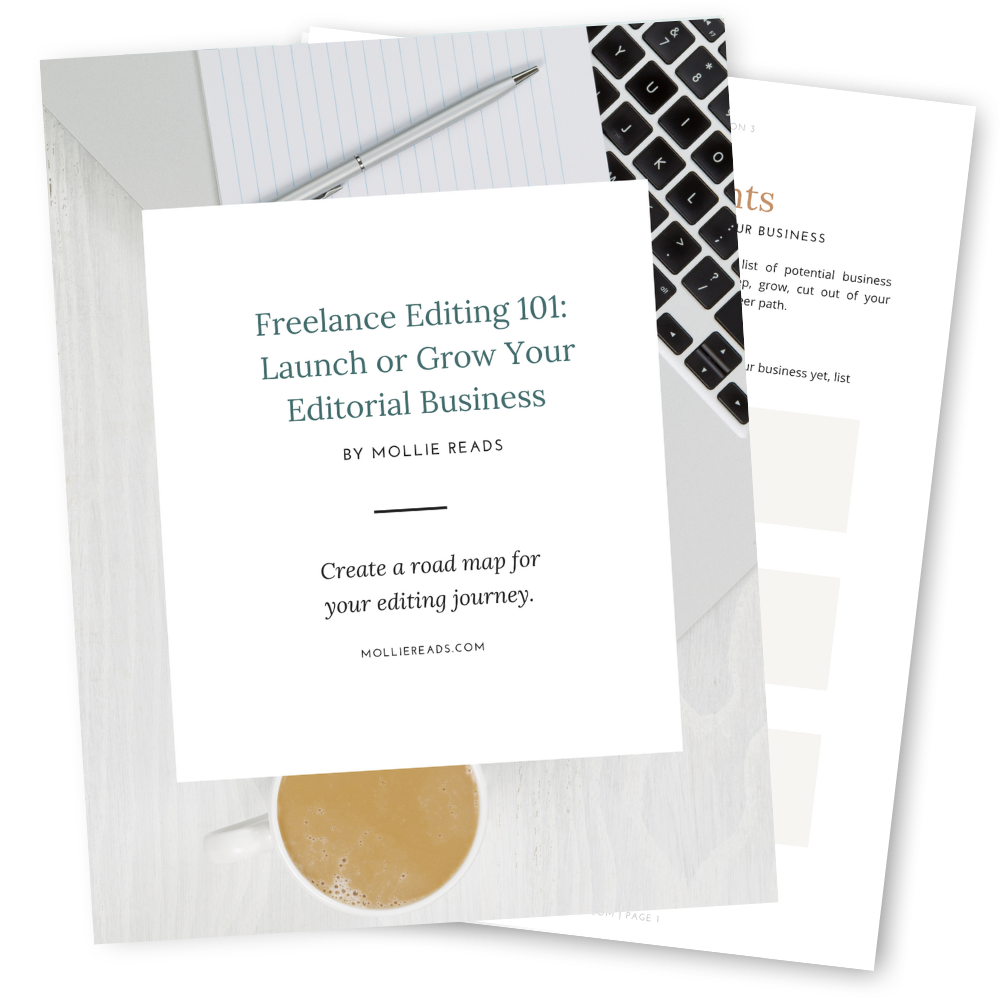 Do you want to become a freelance editor but don't know where to start? Are you looking to expand your editorial business but feel stuck?
Let's create a road map for your editorial business and make your career dreams a reality.
Hi, I'm Mollie. I'm here to guide you on your editing journey.
I always knew I wanted to work in the book world, and that's why I launched my editorial business in 2013.
I haven't looked back. But learning to start and grow as a freelance editor can be overwhelming.
I'm here to help you connect the dots. I graduated from North Carolina State University with a bachelor's degree in English Literature and a minor in Creative Writing. I received my Editing certificate through the University of Chicago Graham School.
Before launching my editorial business in 2013, I worked at a literary consultancy as a writer and editor.
I have experience as a content editor for a leading digital marketing agency and an editorial project manager for a traditional publisher.
I also worked as a production editor, overseeing the different parts of the book publishing process.
I currently freelance as an editor for independent authors, publishers, editorial agencies, and businesses. I'm glad you found me. You can learn more about me on my website, molliereads.com.